essential oils Cookbook
This beautiful cookbook, Plant-Based Cooking with Essential Oils, is filled with recipes and gorgeous full-color photography. Chef Lauren shows you how you can access amazing flavor by cooking with essential oils and up leveling your plant-based recipes.This book is the ultimate kitchen companion for anyone who desires a healthy and flavorful High-Vibe Life!
Cook the Book with us!
Enjoy vegan and gluten-free cooking classes with Chef Lauren, featuring the flavor of essential oils. Cook along in an Asian themed class, Italian themed class, and Mexican themed class.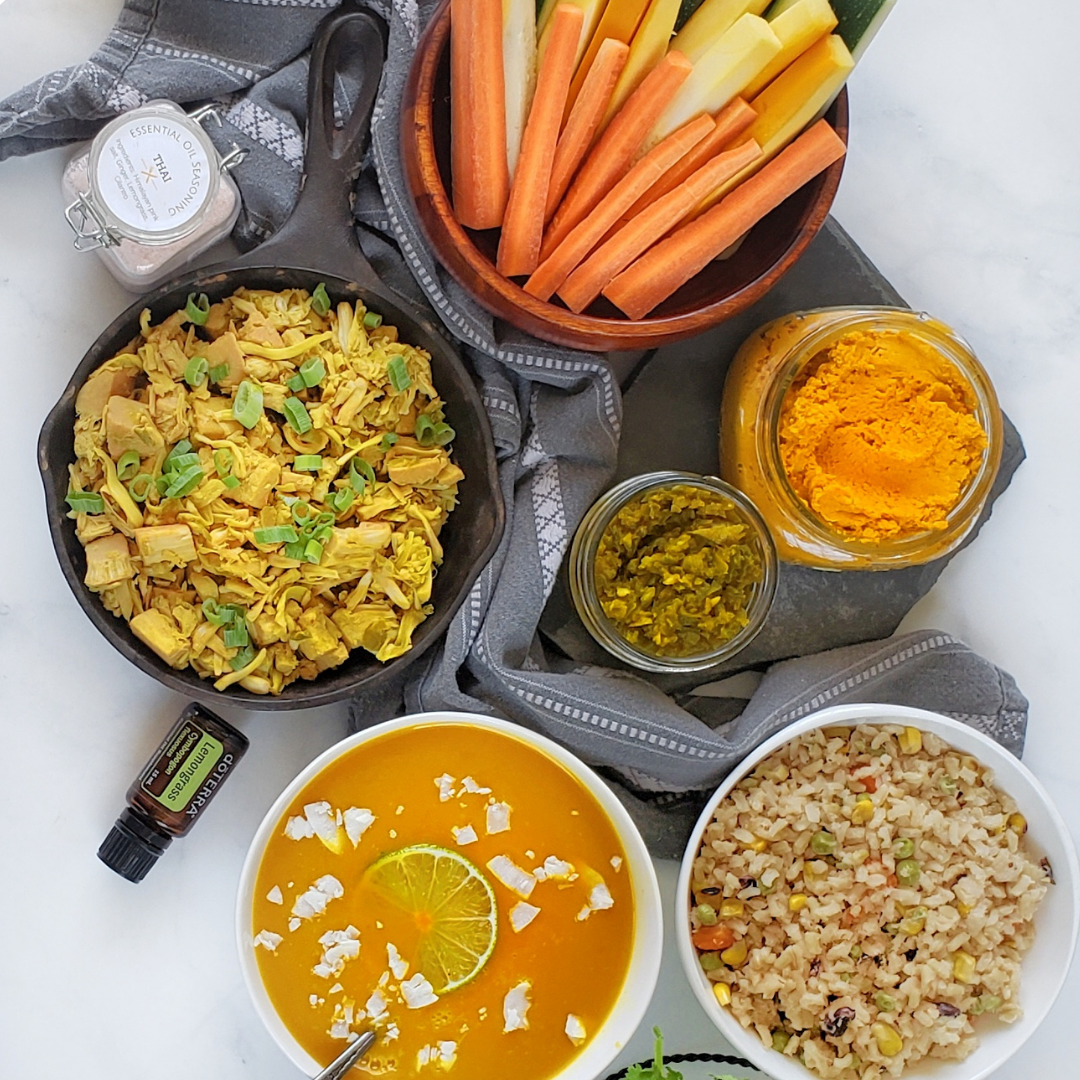 Asian Cuisine
Enjoy the vibrant flavors of Asian cooking with Cilantro, Ginger, and Lemongrass essential oils. Learn to cook wasabi seasoned peanuts, Thai style hummus, almond ginger dressing, and a satisfying and versatile miso soup.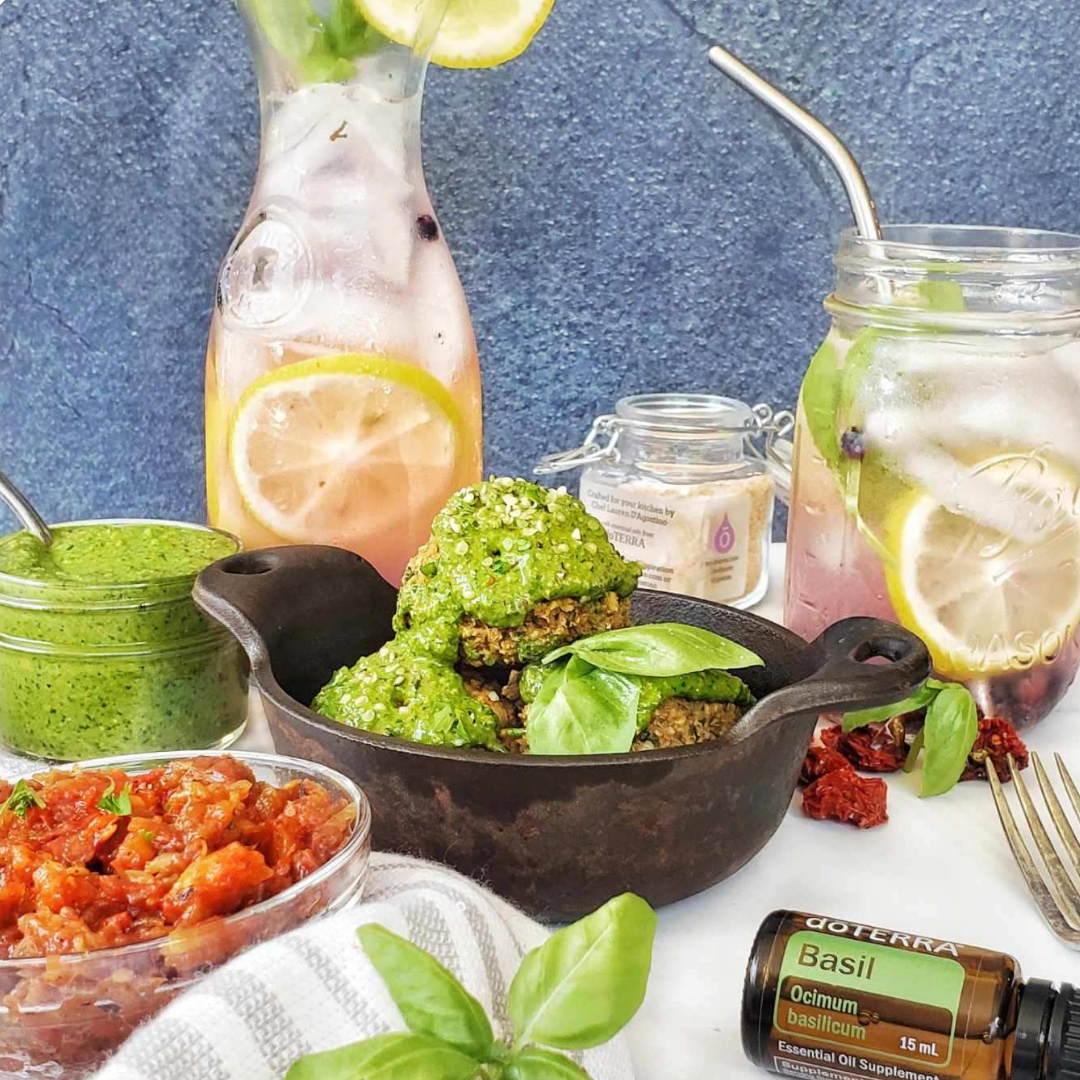 Italian Cuisine
Take your palate to Italy in this class with the flavors of Basil, Oregano, Rosemary, and Thyme. Learn to prepare lentil meatballs, greens pesto, tomato jam, Italian seasoning salt, and herbed pasta, bursting with the pure and potent flavor of essential oils.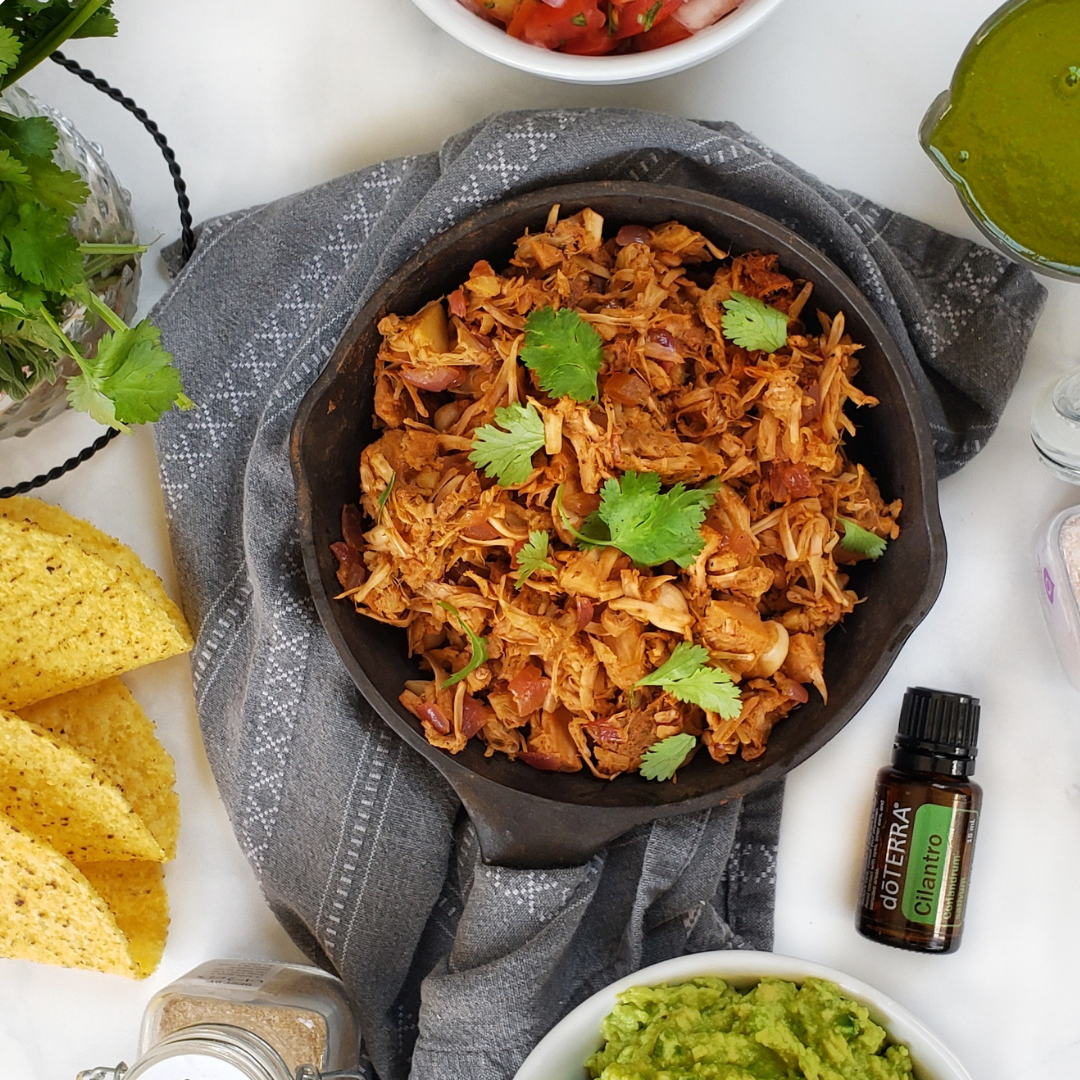 Mexican Cuisine
Embrace the flavors of Mexican cuisine with Cassia, Cilantro, and Lime essential oils. Learn to make carnitas style jackfruit, Mexican seasoning salt, cassia infused chocolate truffles, mango salsa, and fresh guacamole.
Need the Oils?
Got questions? Say hello to our friend, Nancy. She'll be glad to answer all your questions as you get started. Get in touch with her at the bottom of this page.
You've heard the hype about essential oils by now, but did you know that not all essential oils are created equal? Up to 75% of essential oils available on the market contain synthetic ingredients, making them unsafe for internal consumption.
In this beautiful, full-color book filled with recipes and gorgeous photography, Chef Lauren shows you how you can access AMAZING flavor to up level your plant-based recipes.
We've all purchased a bunch of cilantro with the best intentions of using it all, only to have it rot to mush after using it only in the recipe we needed it for. Since only a drop or less is needed in your recipes using essential oils, it's very cost-effective. Not to mention the added bonus of having some of these oils on hand for other ailments and aromatherapy!
Enjoy the potent and unique flavors of lemongrass, ginger, cilantro, rosemary, grapefruit, and so many more… A valuable kitchen companion for anyone wanting to live a high-vibe life!
A Note on Quality
Not all essential oils are created equally! So before you get cooking, there are a few things to know:​
A little goes a long way!

PURITY matters – choose a brand that tests their oils

Pure oils have a long shelf life – 5 years!

Safe + natural way to add flavor

Convenient when fresh ingredients are not available
doTERRA is committed to sourcing, harvesting, and producing the highest quality essential oils available on the market – and those are the oils that are safe for ingestion, and that are fun and flavorful to cook with!
So, what will you do with the suggested essential oils featured in these delicious recipes? Read more below!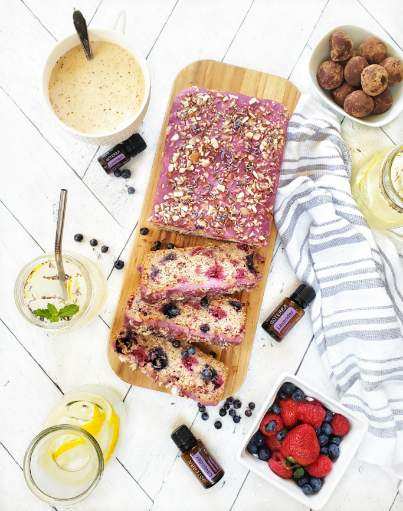 Aromatic Use
This includes any application method that helps you experience the aroma of the oil. You can use essential oils aromatically by:
• Diffusing in an essential oil diffuser
• Applying a drop to your hands and inhaling
• Wearing as a personal fragrance
Topical Use
"Topical" application of essential oils allows the oil to absorb into the skin. Some ways to use essential oils on your skin are:
• Massage
• Apply to targeted areas and rub in
• Add to lotions or moisturizers
Internal Use
"Internal" use of essential oils allows the oil to be transported throughout your body. Make sure the essential oil is safe for internal use first, and then try one of these methods:
• Add to a glass of water
• Take in a veggie capsule
• Put a drop under your tongue
Culinary Applications
Quality is important when selecting ingredients, especially with your culinary essential oils. We trust doTERRA, the global leader in certified pure therapeutic grade™ essential oils.
Praise for Our First Cookbook
An all-natural approach to healing from the inside out, this book is such a great source of both information and inspiration. You don't have to be 100% committed to veganism to appreciate the value this cookbook has to offer.
Katarina Gallagher
Chef Lauren's take on plant-based cooking with essential oils is as inventive as it is practical. This cookbook invites you alongside her on a journey for culinary fulfillment. Inspiring for newbies and seasoned cooks alike!
Chef Scott Rawdon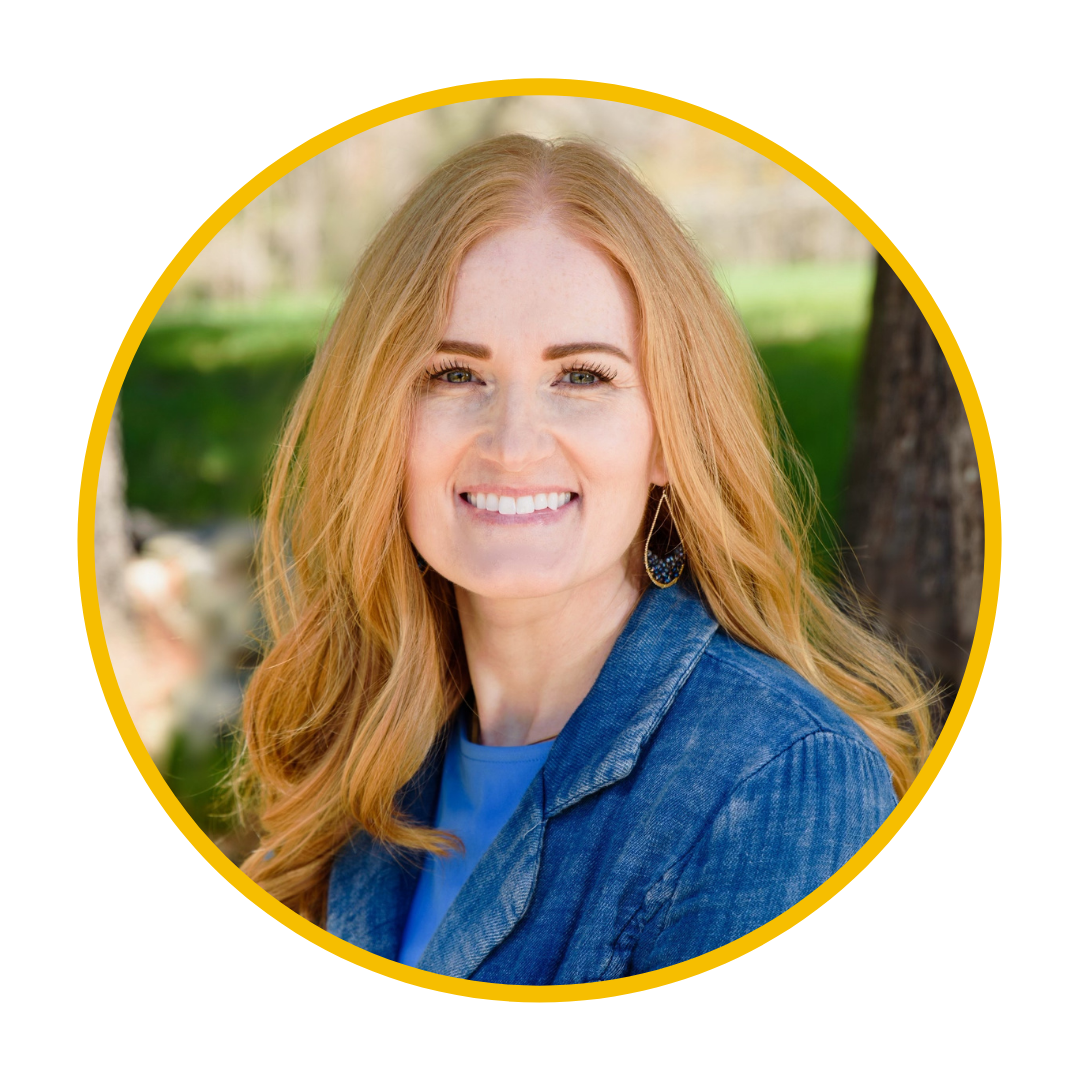 Need more Guidance?
Get in touch with our resident Essential Oil Expert, Dr Nancy Hutchinson.
Email – nhutchinsondpt@gmail.com