Deliciously Simple.
Always plant-based.™
Imagine a delightful private dining experience with your…
• Closest friends
• Family members
• Amazing work team
• VIP clients
An experience where you, as the host, actually get to…
• Relax and enjoy gourmet cuisine
• Visit and socialize with your guest, stress-free
• Enjoy a one-of-a-kind experience
Instead of spending your time…
• Stressing about the menu
• Shopping, and prepping, and cooking
• Washing all the dishes
Celebrations, Reimagined.
Chef Lauren's Table is an unforgettable experience.
One where you get to savor seasonal gourmet food that, of course, tastes incredible AND is incredible FOR you!
We're not just about serving amazing food. Our approach to dining allows our guests the chance to:
• Gather with friends (or strangers that aren't friends, yet)
• Share meaningful conversation and create lasting memories
• Love their body and soul by eating plant-based cuisine
• Enjoy a VIP experience where all guests feel welcome
• Choose love, kindness, compassion, health, and sustainability with every bite
Sound like the experience of your dreams?
Let's make it a reality.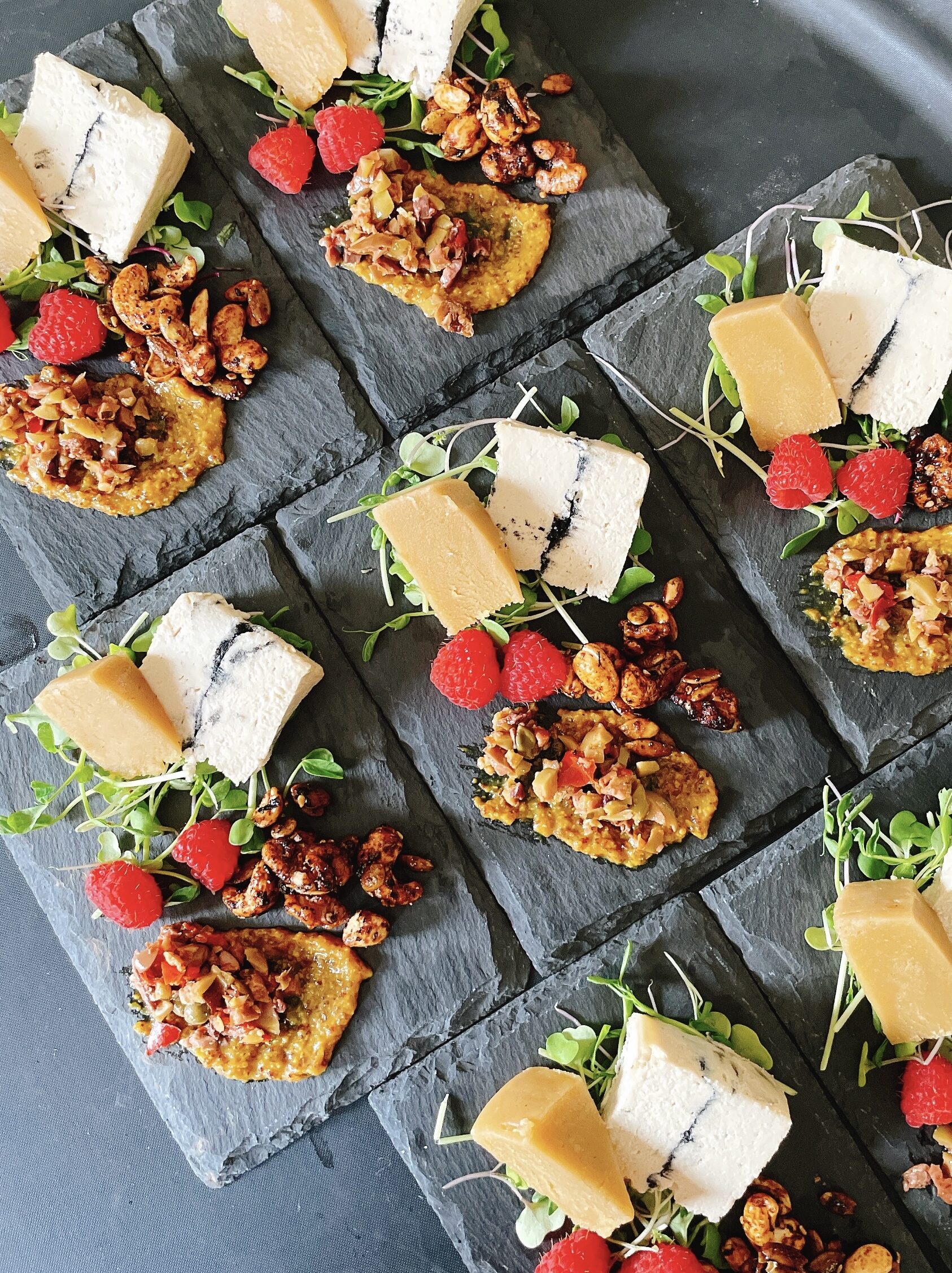 Save Time
We know cooking for a crowd can be stressful and time consuming. That's why we take care of everything from the table set to clean up, and of course everything in between.
Reduce Risk
Maybe you're not plant-based all the time, but are now in charge of planning a special celebration for someone who is? Let us serve your party one of our menus and everyone will be impressed.
Create a Memory
You can go out to eat, or you can dine. The difference is in the details, and we pay attention to every last one. Give your loved ones a gift they'll never forget and invite them to celebrate with us.
Private chef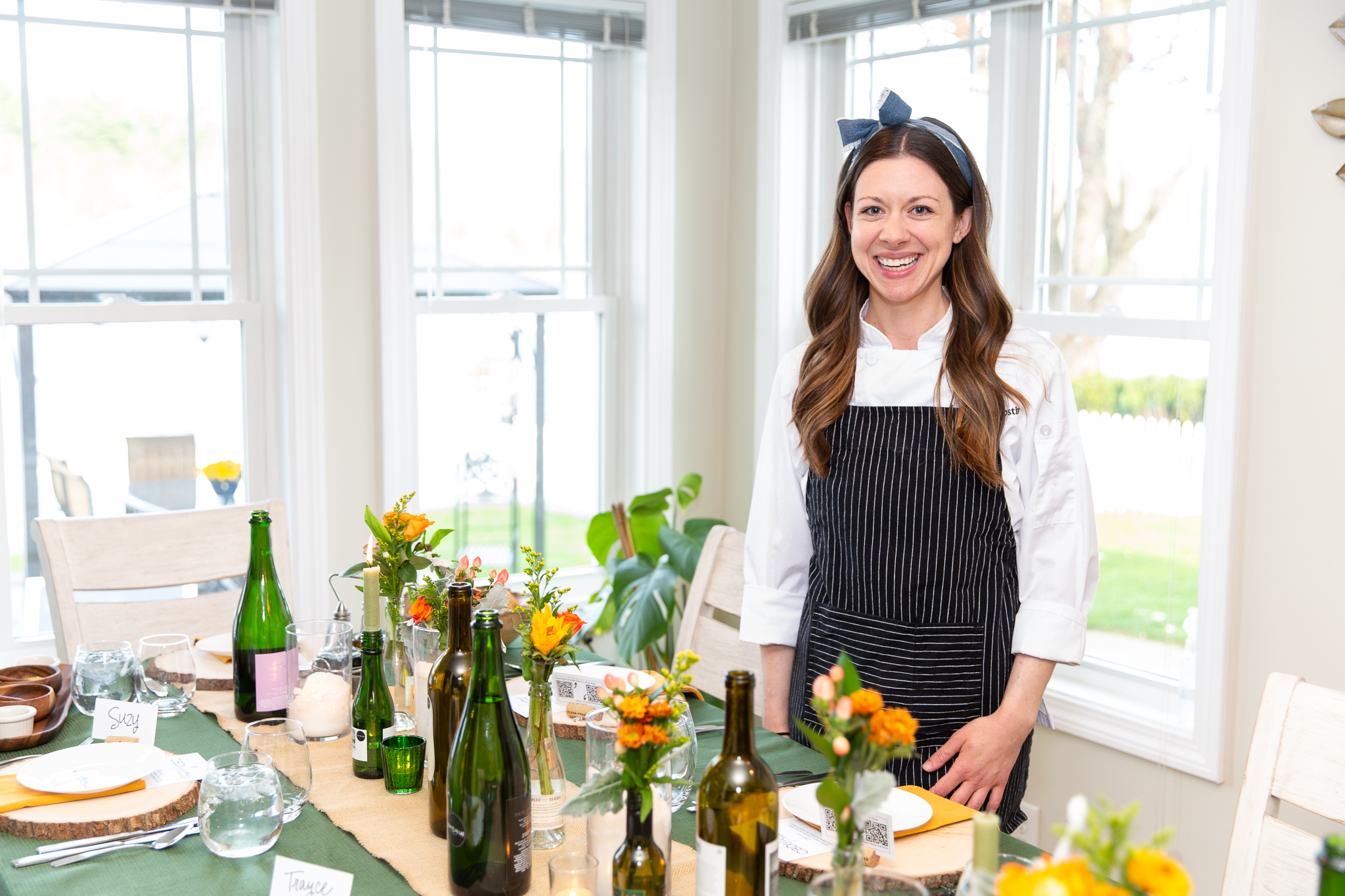 Chef Lauren's Table is the one-of-a-kind dining experience that brings flavor to life.
party host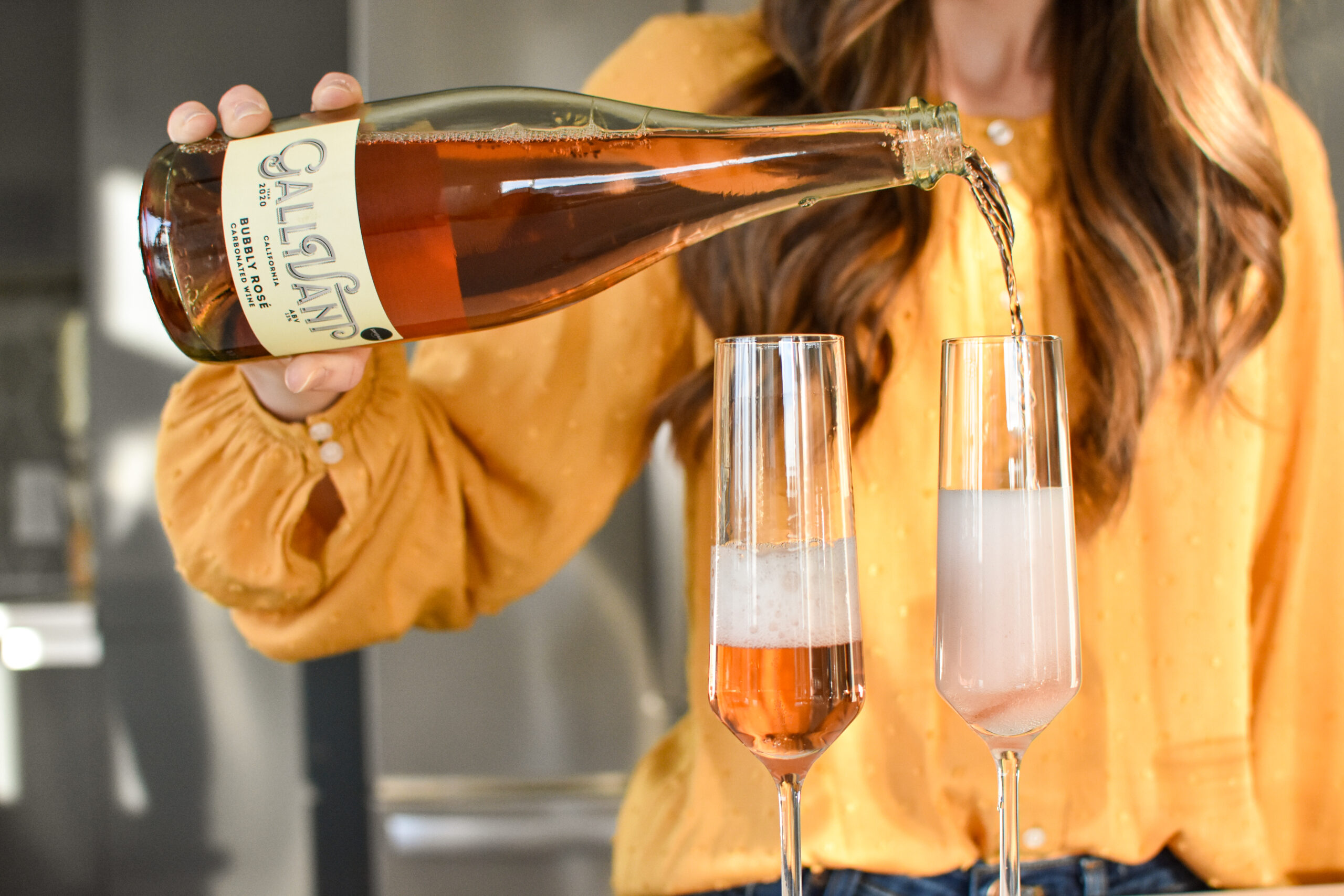 We make sharing healthy menus with your guests fun! Enjoy our delightful combination of education and entertainment.
wine consultant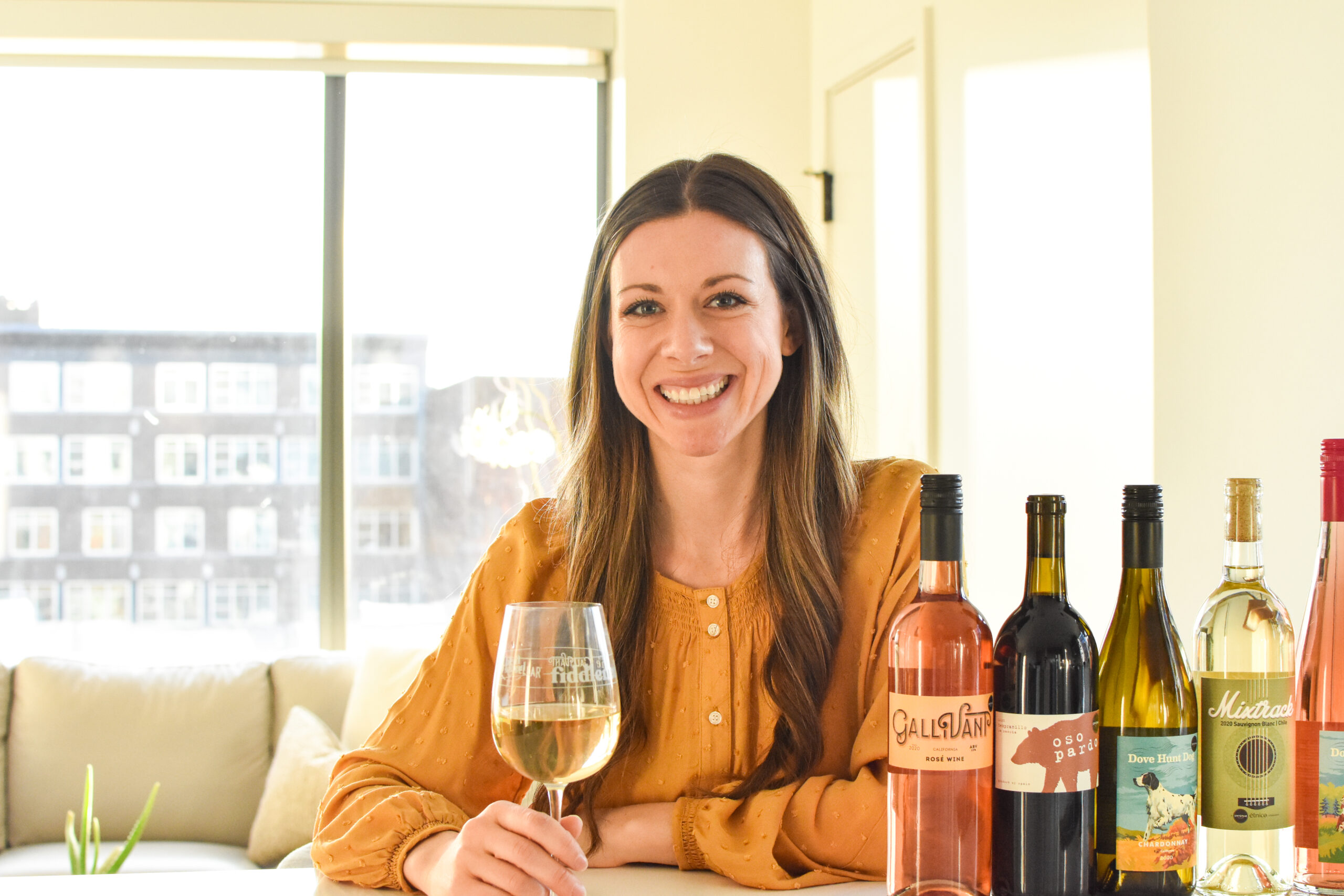 Our philosophy goes beyond the plate, and we love toasting to a healthy life with our guests.
Meet Chef Lauren
Lauren D'Agostino is a private plant-based chef, kitchen confidence coach, speaker, and author, helping veg-curious and plant-passionate people transition to, and fall in love with, a plant-based diet and lifestyle so they can cook confidently.
Offering in-home catering services for intimate groups and wellness retreats, she infuses fun, familiarity, and high-vibrations of love, joy, and gratitude – and often essential oils – into her gourmet menus.
When she's not in her kitchen cooking, she's in the virtual kitchen, teaching self-conscious and intimidated cooks the plant-based fundamentals so they can master the intuitive bliss of healthy and flavorful meals in the day-to-day.
A free-spirited and curious adventure seeker, astrology lover, intuitive yogi, high-vibe community builder, and happiness junkie, Lauren takes a holistic and fun-loving approach to plant-based living, both on and off the plate.
She is a graduate of the Food Future Institute, Institute for Integrative Nutrition, the Isenberg School of Business at the University of Massachusetts Amherst, and the Patisserie & Baking Program at Le Cordon Bleu.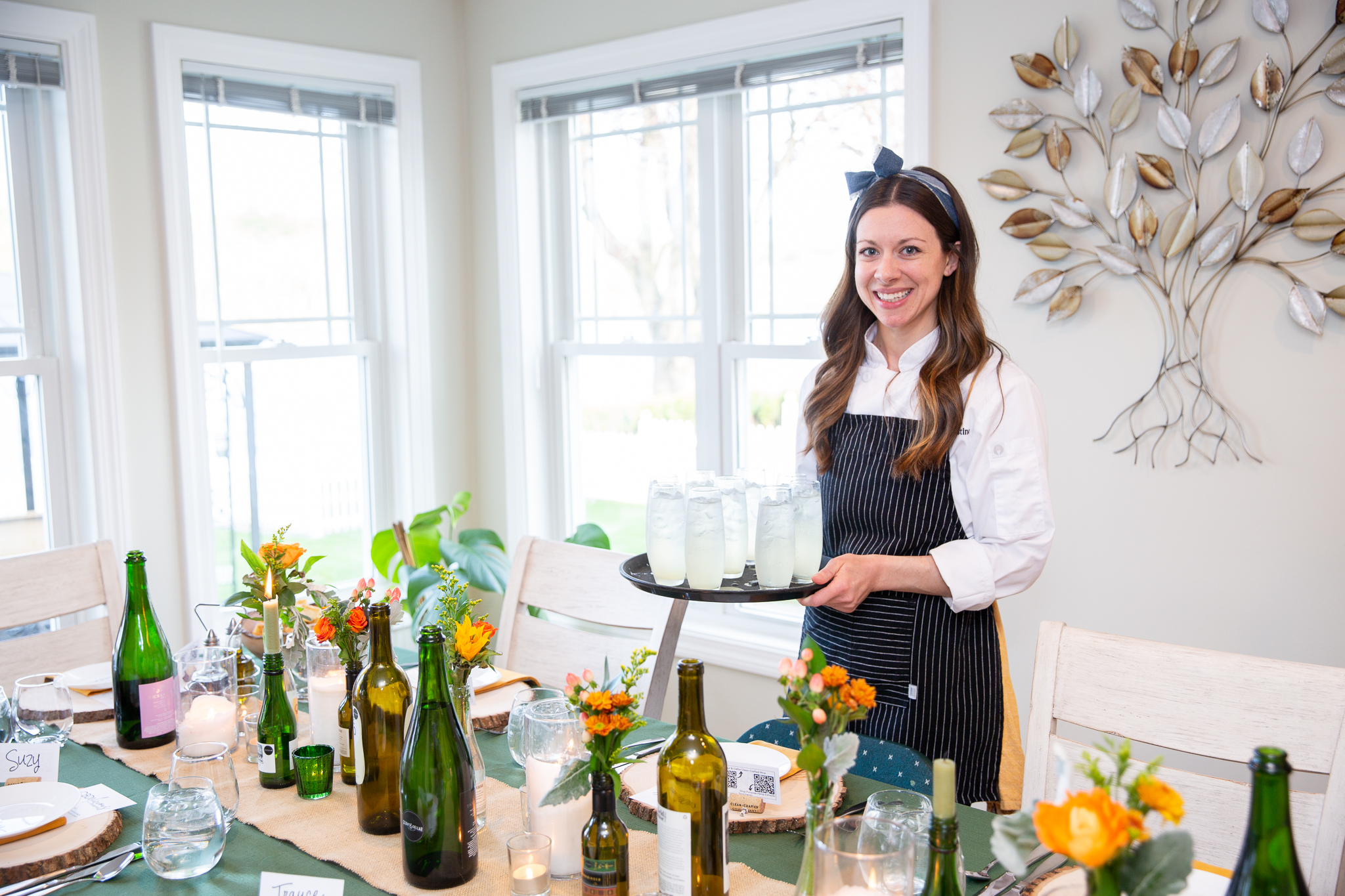 "As a culinary artist, Mother Nature is my muse, her plants are my medium, and the plate my blank canvas. But, Chef Lauren's Table is not just a business about serving food and sharing recipes. It is a mission to share the power of food as self-care. It is a philosophy, a movement, a lifestyle."
Here's how it works
follow our lead so you can host without the stress
01. Event inquiry
Get in touch to see if we're a match and tell us all of your fun celebration plans.
02. Save the date
Make a deposit to secure your date & send out the invitations to your party guests!
03. Choose Your Menu
Select from our seasonal offerings, make your drink choice for each guest, and leave the rest to us!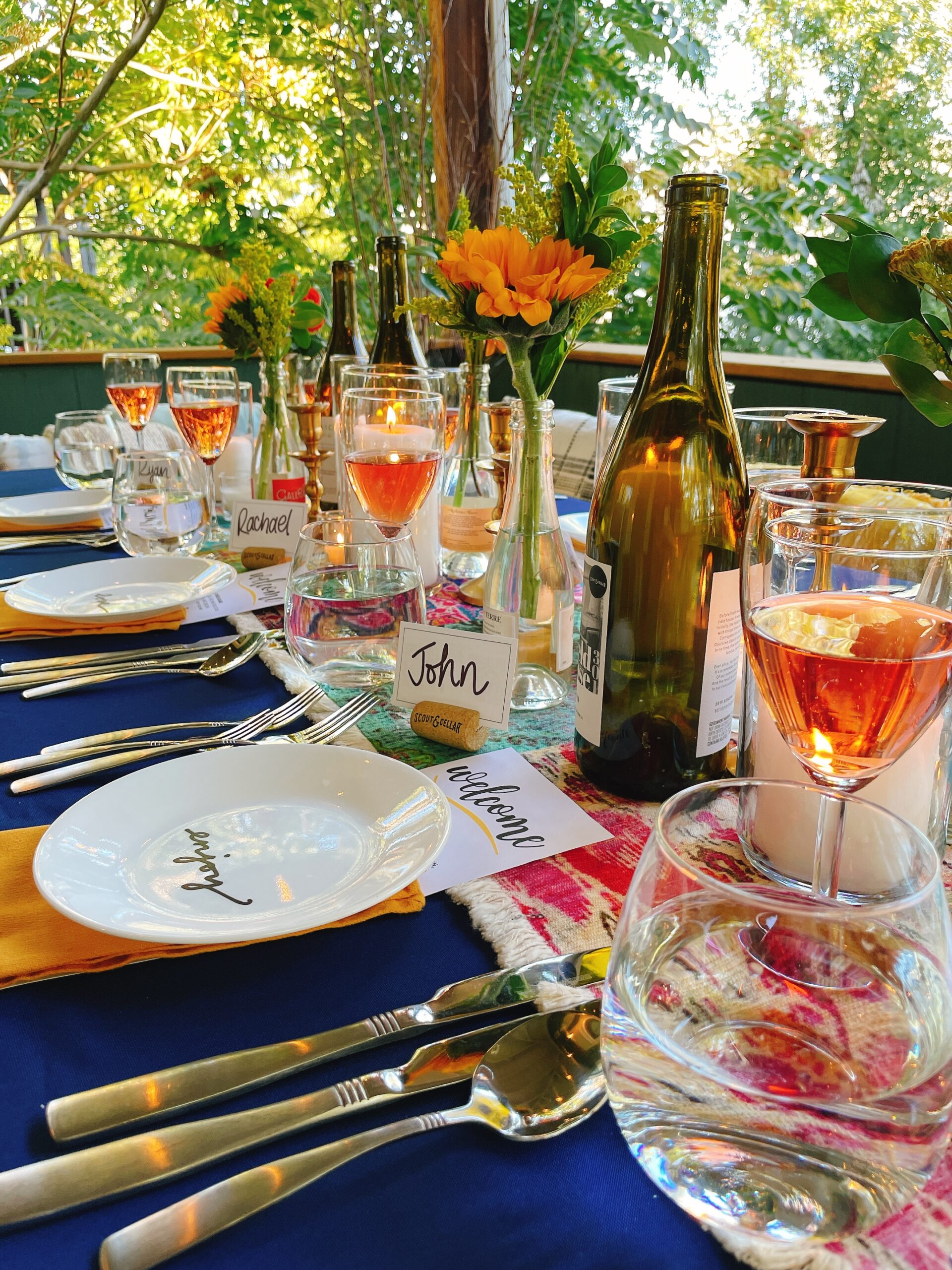 Bring the Chef's Table to your table.
At Chef Lauren's Table, we know that you want to be a super thoughtful party planner by serving your guests (and guest of honor) a menu that aligns with your (or their!) lifestyle.
In order to do that, you need to find a place to make a reservation, or add more stress to your life by cooking recipes that fit their plant-based lifestyle.
The problem is you don't know the first thing about plant-based cooking which makes you feel stressed from the get-go, before you even set foot in the kitchen.
We believe that healthy plant-based menus can be as flavorful and unforgettable as they are simple and approachable.
We understand how overwhelming it is to search for the perfect recipes or restaurant with options for everyone, which is why we do it differently…
Here's how we do it:
Tell us about your event, and all about the special occasion or guest of honor.

Pick your date and your menu from our seasonal selections.

Sit back and relax as you and your guests enjoy an unforgettable meal.
So get in touch today! And in the meantime, get 5 Party Hosting Tips to Throw a Party They Can't Stop Talking About.
Stop stressing about the menu, and instead get ready to socialize with your guests at a plant-based party they'll be talking about for years to come!
starter menu
$95 / person
Soup & Salad Course
Entrée Course
Dessert Course
Menu package includes beverage pairing, set up, service, and cleanup.
*Mileage and gratuity not included in pricing
favorite menu
$125 / person
Plant-Based Cheese Course
Soup & Salad Course
Entrée Course
Dessert Course
Menu package includes beverage pairing, set up, service, and cleanup.
*Mileage and gratuity not included in pricing
ultimate menu
$175 / person
Plant-Based Cheese Course
Appetizer Course
Soup & Salad Course
Pasta Course
Entrée Course
Dessert Course
Menu package includes beverage pairing, set up, service, and cleanup.
*Mileage and gratuity not included in pricing
From the Mouths of Happy Guests
"Our private event with Chef Lauren was simply amazing! From the beautiful tableware, attention to EVERY detail and FABULOUS food and wine, we couldn't have been happier with our experience and highly recommend chef Lauren for anyone looking for a truly incredible experience with family and friends."
Doris
"Chef Lauren's Table provided our dinner party of ten with a wonderful private dining experience and plant-based event. The food was incredible and I would highly recommend Chef Lauren's Table to anyone looking to hire a private chef, vegan chef, or interested in vegan catering for their group."
Katherine
"I was so excited that Lauren could come out to make a meal for my sisters bachelorette! She made a mouth-watering brunch that I would love to be able to eat again. She was very responsive and accommodating! The experience was amazing and I would recommend to everyone vegan or not!"
Meghan
"Gourmet plant-based chef that will truly transform the way you think about dining experiences, veganism, and group celebration dinners. Chef Lauren's decade plus of experience is apparent in every bite and every detail — seriously the most divine meal I've ever had. Cannot recommend her menus and services enough!"
Eliza
Talk to Us
Please email us at dine@cheflaurenstable.com.
Review Us
Want to share your experience? We are always striving to improve our experience and welcome all feedback. Please contact us today.